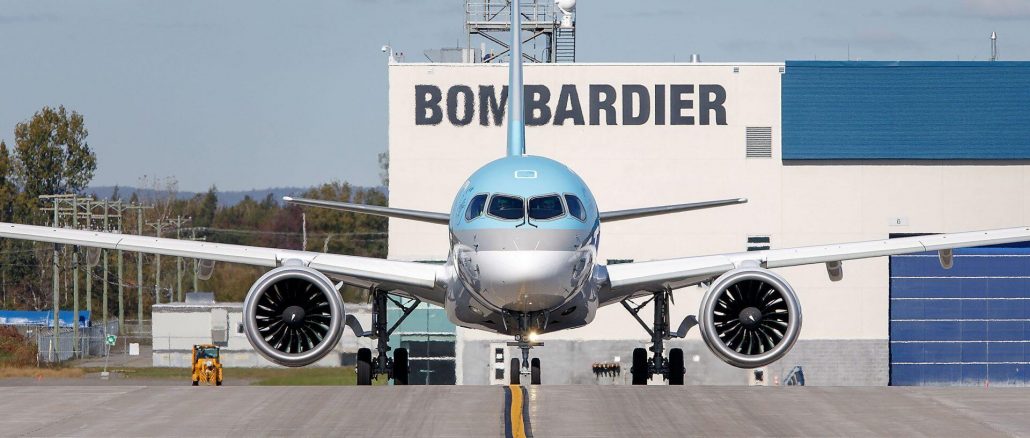 Bombardier has broadly laid out a plan to return to profitability in the coming years as a standalone aviation company that will deliver 100 to 120 business jets annually.
Toward that end, executives are planning to restructure Bombardier's operations, cut costs and find new aviation revenue streams.
Martel's comments came as Bombardier reported that its aviation business posted a $9 million profit in the third quarter, down 91% year on year.
That business generated $1.4 billion in third-quarter revenue, down 10% year on year. The decline partly reflects loss of revenue from Bombardier's CRJ programme, which the company sold to Mitsubishi Heavy Industries on 1 June.
"I am encouraged by our progress and the market stabilisation we have seen in the third quarter," Martel says.
For the first time, Bombardier's financial results list the company's soon-to-be-sold train business within a discontinued-operations bucket.
Bombardier expects to sell the train business – its "transportation" segment – to French company Alstom in the first quarter of 2021, with expected proceeds of $4 billion.
"With the sale of Bombardier transportation nearly completed, we are looking forward to our future as a pure-play business jet company," says Martel.
Bombardier delivered 24 aircraft in the third quarter, including eight Global 7500s – the most of that type Bombardier has handed over in any quarter. By comparison, the company delivered 20 jets in the second quarter. Bombardier delivered 75 aircraft in the first nine months of 2020.
Bombardier plans to maintain current aircraft production rates "going into 2021", though it eventually envisions producing 100-120 business jets annually.
Executives do not say when Bombardier might reach such rates, but first they are planning major structural changes.
"The real focus will be on cost reduction… Significant cost take out over the next year or so," says Bombardier chief financial officer John Di Bert.